Now for something that isn't even in
print
. Sometimes you have to wonder whether record companies even
want
to make any money...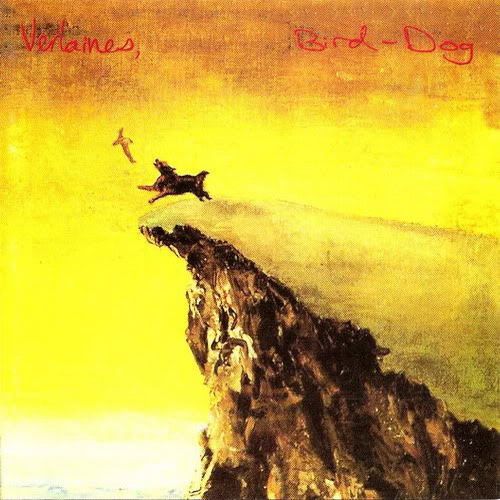 Artist: The Verlaines
Title: Bird-Dog
Musicians: Jane Dodd - bass, backing vocals; Robbie Yeats - drums, xylophone; Graeme Downes - guitars, blues harp, oboe, piano, vocals and composition.
Guest musicians: George Chisholm - flugelhorn, trumpets; Caroline Easther - backing vocals; Victor Grbic - strummed piano; Tim Dodd - bassoon, oboe, piano; Rick Robertson - saxophones; Merv Thomas - tuba, trombones; Gwen Skinner, Gwyn Carter and Maryanne Sewell - strings.
Songs: Makes no difference; You forget love; Take good care of it; Just mum; Slow sad love song; Only dream left; Dippy's last trip; Bird-dog; Icarus missed; C.D. Jimmy Jazz and me.