The eagle-eyed will notice familiar names among the musicians on this next CD. That's not so surprising once you consider that this entire country has a smaller population than a decently large number of
cities
around the world. The story behind the particular familiarity of these names is that the Exponents, after about a decade together and soon after their first big comeback, found themselves short of a guitarist. So they borrowed Brent Williams (formerly of Pop Mechanix) and Dave Dobbyn (taking a short break from his solo career) to make this album.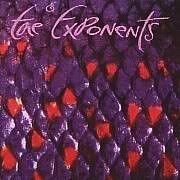 Artist: The Exponents
Title: Grassy Knoll
Musicians: Jordan Luck - vocals; Dave Dobbyn - guitar, backing vocals; Brent Williams - guitar; Dave Gent - bass; Harry - drums.
Guest musicians: Trish Young - vocals; Ken Stewart - backing vocals; Paul Skates - guitar, backing vocals; David Hemmings - bass.
Songs: Happy Loving People; Like She Said; Fate; Losing You; Don't Say Goodbye; House Of Love; Day By Day; Couple Of Things; Helen; It Didn't And It Does.