Recorded in 1970; released in 2010. This is probably some sort of record in how long it takes recording tape to become disc-shaped recorded material.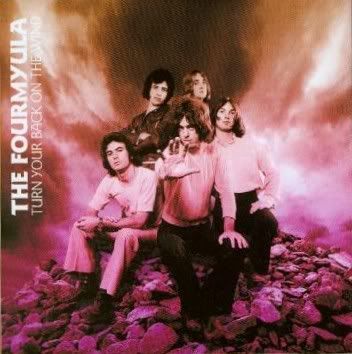 Artist: The Fourmyula
Title: Turn Your Back On The Wind
Musicians: Chris Parry - drums; Carl Evensen - vocals; Ali Richardson - bass, vocals; Wayne Mason - keyboards, vocals; Martin Hope - guitar, vocals.
Guest musician: Frankie Stevens - backing vocals.
Songs: Since We; Believe in Love; A Friend; Please Take Me; Wrong or Right; Honeybunch; Turn Your Back On The Wind; Molly; Nature; Everything; You've Lost Your Woman; Lift Your Head; Up Country City Down; Lullaby.