The booklet in this one doesn't actually say who of the usual suspects plays which instrument so I have raided the information from the booklet of one of the band's earlier CDs.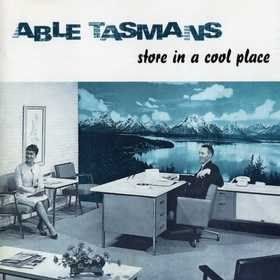 Artist: Able Tasmans
Title: Store in a Cool Place
Musicians: Leslie Jonkers - piano, organ, guitar, vocals; Graeme Humphreys - piano, organ, guitar, vocals; Craig Mason - drums, percussion; Peter Keen - vocals, guitar, cornet; Jane Dodd - bass, backing vocals.
Guest musicians: Leza Corban - backing vocals; Owen Keen - cornet; Tim Bowman - saxophones.
Songs: That's Why; Giant; Simple; The Professional; My Name is Peter Keen; GG 300; The Wind Changed; Dog Whelk 2; Orenthal's Face; Ladies & Gentlemen; Mary Tyler Moore; Home on the Range; The Klingon National Anthem; Parallax.