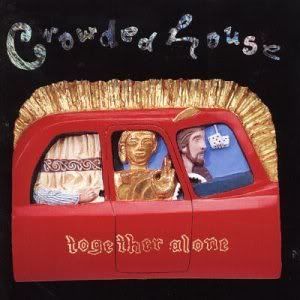 Artist: Crowded House
Title: Together Alone
Musicians: Neil Finn - guitar, vocals; Nick Seymour - bass; Paul Hester - drums; Mark Hart - keyboards.
Guest musicians - Most of Auckland on backing vocals, log drums, etc. etc.
Songs: Karekare; In my command; Nails in my feet; Black & white boy; Fingers of love; Pineapple head; Locked out; Private universe; Walking on the spot; Distant sun; Catherine wheels; Skin feeling; Together alone.