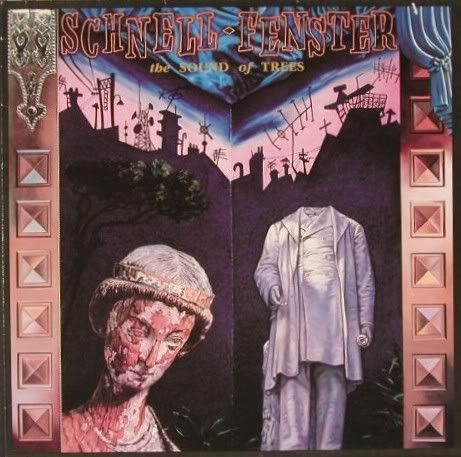 Artist: Schnell Fenster
Title: The Sound of Trees
Musicians: Philip Judd - vocals, guitars, keyboards, trumpet; Michael den Elzen - guitars, guitar synth, keyboards, backing vocals; Nigel Griggs - bass, backing vocals; Noel Crombie - drums, percussion, backing vocals.
Guest musicians: The Brasstards - brass.
Songs: Whisper; Love-Hate Relationship; Sleeping Mountain; That's Impossible; This Illusion; Lamplight; The Sound of Trees; White Flag; Long Way Away; Skin the Cat; Run-a-Mile; Never Stop.